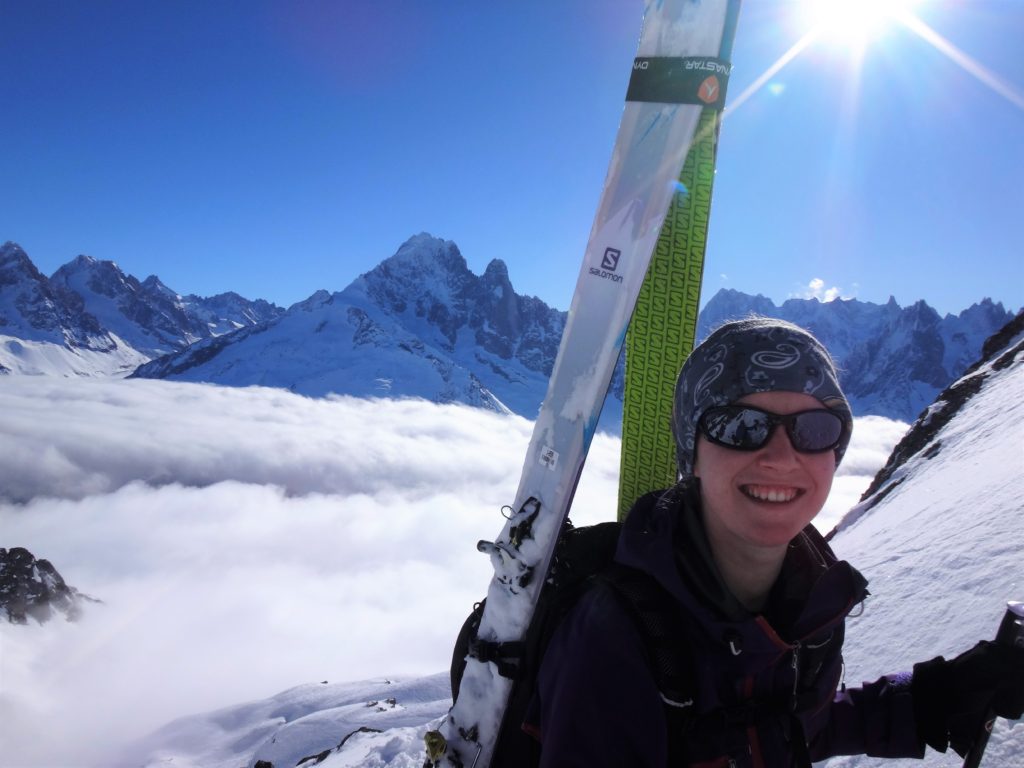 Welcome and many thanks to guest blogger WMT's Dr Elspeth Murray (not pictured!) – surgical trainee and ski instructor. Elspeth attended Expedition Medicine in Chamonix in 2017, which is coming up 21-25 January, followed by Mountain Medicine on Skis (Feb & March).
Getting ski fit
The ski season is on the way. Can't you almost see the blue skies and fresh snow? Taste the raclette and gluhwein? Feel the agony of second day DOMs?!
You said last year you'd get pre-season ski fit, but this is your year; the year you actually do it! Beat all your friends' top speeds on Ski Tracker, when you finally pop out those steezy tricks at the snow park and when you wake up each morning feeling like a supple leopard. See below for tips and links which are sure to promote you from a 'reds, no blacks' skier, to the 'double black diamond' skier you know you can be.
In essence:
• Get generally fit again – whatever you enjoy; be it cycling, swimming, running, yoga, Zumba…use your ski holiday as motivation to keep up your baseline fitness during the dark nights. Think about joining a circuits class or a functional fitness/CrossFit style gym.
• Squat, squat, squat! Leg day the skier shalt not skip. Skiing and snowboarding is really a day of continual squatting. Great exercises to condition legs include squats, squat jumps, wall squats and lunges.
• Think about the midline – when taking on difficult terrain, your core is where your stability lives. Get planking!
• And stretch – now as part of your work-outs, after a gentle ski warm up run and après ski.
Online training resources & inspiration:
1. For an in-depth overview of alignment and key workout moves see this Telegraph article
2. Video of the moves used in most 'ski workouts', for gym novices
3. For an easy workout you can do at home, this video by Olympic skier Chemmy Alcott
4. If apps are your thing try Home Workout – No Equipment (also available on android)
5. Stretch – Yoga with Adrienne for people who don't like yoga
6. And for an advanced training regime …